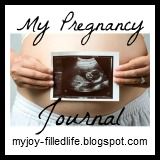 How far along are you? 25 Weeks down and only 15 more to go! When I think about being 25 weeks along it doesn't seem all that impressive, but when I think about only have 15 weeks left I start to get pretty excited!

Weight Gain? Well...let's just say I had to get a calculator out to figure out how much I've gained so far. At my last doctors appointment, I had gained 7 pounds in 4 weeks. Now I didn't mind so much, but my doctor wasn't too pleased with me. I will say a few words in my defense. First in those 4 weeks I weaned Rooster, which means I am now only sharing calories with one baby instead of two. Secondly, Lydia liked having all those extra calories because she hit a major growth spurt! She was measuring at 27 cm at 25 weeks. The doctor wasn't too concerned but did move my appointment up a week just to keep an eye on her.
Medical Stuff? I did have my first appointment with our new doctor, and I really liked him. I'm still not so sure about having a male doctor. Maybe I'm old fashioned, but birthing babies just seems like women's business to me (my husband would agree! I'm pretty sure he wouldn't be in the room unless I insisted!) That said, I do really like the doctor's bed side manner, and I do like that he's in town and delivers at our local hospital.
I do have to go in for a sugar test sometime this week. Believe it or not, I'm looking forward to it. I plan to take my Bible and read for the hour while I'm waiting, so maybe I can get ahead on my Bible reading plan and get to take it easy for a day or two this weekend :)
Movement? Our sweet Teacup moves a lot! Yesterday in church she was punching my ribs and and kicking my bladder all at the same time. So sweet! I guess the Spirit came over her, and she just couldn't help but praise her maker :) I remember Rooster doing the same thing in church when I was pregnant with him. What can I say? My babies really like some good preaching!
Something I'm Excited Abo

u

t... Rooster's first hair cut! We took him in for a big boy haircut on Friday, and he did so well. He sat quietly in the chair and played with a toy until she tried to cut the hair in front of his face. Then he threw his hands up and ducked he head between his legs. She kept having to grab snips of hair when he was distracted which means the front is probably a little uneven. It bothered me at first, but then I remembered that he's only one and doesn't care at all what his hair looks like!
Oh and as a side note,
in the last few weeks Rooster has developed a special attachment to rubber ducks. What started out as his favorite bath toy has now become an anytime, anywhere kind of toy. He has 12 of them scattered all over the house and is often seen
carrying them around with him.
He also finds it quite amusing to put them in things whether it be boxes, bowls, or round tubes. He will gather several ducks and put them in a box and dump them out over and over again. And of course, if he really wants a pacifier and can't have one, he'll just stick a duck in his mouth and keep playing. Crazy kid!
Yep, that's my boy!